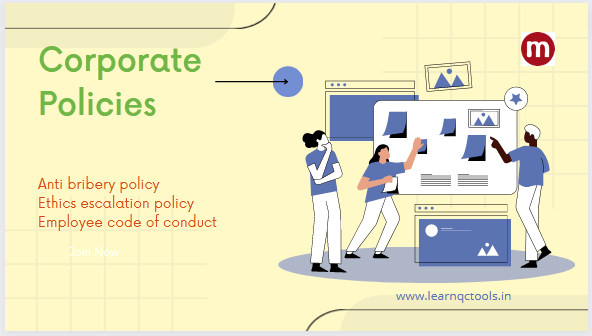 The organization shall define and implement corporate responsibility policies. Below are the minimum three corporate responsibility policies which any company should define and implement as a part of their quality management system.
Anti-bribery policy
Ethics escalation policy
Employee code of conduct
Anti-bribery policy :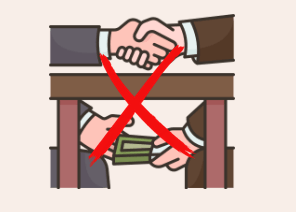 The prevention, detection and reporting of bribery & other forms of corruption are the responsibility of all those working for the company. Employees are required to avoid any activity that might lead to or suggest a breach of this Policy.
We commit ourselves to:
Ensure a clean and transparent business process without bribery.
Not to attempt to bribe the statute official.
Business meals or invitations to events may only be accepted if they are an integral part of the work agenda.
Travel and overnight accommodations paid for by business partners are not acceptable.
Gifts of precious metals, jewelry, gift vouchers, coins, clothing, utility items, utensils, other monetary instruments or cash is totally prohibited. Any attempt or awareness of an attempt by an individual or organization pressing for its acceptance should be immediately reported to the ethics escalation team / in-charge / MD.
Encourage business partners to upkeep anti-bribery policy.
Ethics escalation policy (Whistleblowing policy)
Employees must notify his / her In-Charge or MD as soon as possible if they believe or suspect that a breach of or conflict with the Policies of the company has occurred or may occur in the future. It is also called a whistleblowing policy.
Escalation Procedure:
Escalation can be in either oral or in written form.
One who escalates will be known as a whistleblower.
Whistle blower's identity will be kept confidential.
Any misuse with ulterior motives will be prosecuted.
Employee code of conduct :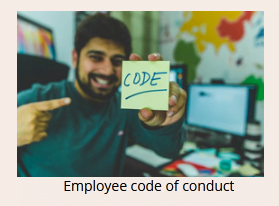 Nothing is more important than public and employee safety.
Never report to work under the influence of alcohol.
If you are unable to report to work for any reason, you must contact your supervisor/in charge before the start of your work period.
No form of harassment or discrimination is tolerated, regardless of the employee's willingness to participate; such conduct can result in termination.
Employees who engage in acts or threats of violence may be terminated.
Maintain the confidentiality of information entrusted to you and our customers, except when disclosure is properly authorized or legally mandated.