A simple method to learn about APQP | Procedure of APQP
Purpose of APQP :
To define the procedure for APQP (Advanced Product Quality Planning) activities including various stages of development of Prototype/Product sample, Pre- launch, Production & Mass production. To facilitate communication with all concerned within the organization and also with Supplier & Customer for ensuring that all required steps are completed on time.
Scope of APQP:
This is applicable for the following products if there is:
AA – Absolutely new component: No experience of production so far
A – Part happens to be similar to that had been produced
B – Part happens to be a major deviation in the component, ECN, PCN, i.e. Part profile change, the process added, a new tool developed, major rectification in tools.
C – Part happens to be a minor deviation in the component i.e. Minor rectification in the tool, process sequence change, process layout change.
D– Plant Location Change.
E– Job work
Who is responsible for APQP?
The overall responsibility for implementation of this procedure lies with Team Leader (Design & Development Head) with the support of all functional heads.
Procedure of APQP:
The five phases of Quality Planning is considered as the basis for the process of planning. The organization is falling under the category of `Manufacturing only' as per the customer requirement of Advanced Product Quality Planning.
APQP PHASES :
1. PLAN AND DEFINE :
Receipt of part drawing along with specification drawing /reference sample. Cross-Functional Team for every project is organized by the concerned Development agency and the Project Leader shall be nominated by the Team Members for co-ordination of the project activities.
CFT shall review the following points:
a. Select a Project Team Leader responsible for coordinating the project activities.
b. Define the role and responsibility of each member represented on the APQP Responsibility Matrix.
For a selected location for manufacturing of the new product, the manufacturing feasibility covering new process design or assessment of existing process available from the angle of meeting the customer specified requirements is assessed and recorded in the feasibility study as well as filled the Risk Assessment Sheet. Identify costs, lead time and constraints that must be considered. Determine assistance required from the Customer & confirmation from the customer.
Quotation to customer based on costing sheet after approval.
Receipt of LOI/PO from customer & approval of same from MD. (Letter of intent/Purchase order)
Follow APQP matrix & Preparation of APQP Timing Chart ( Development Plan) as per APQP matrix.
Preparation of Preliminary Process flow diagram.
Past history study & lesson learning
Review Mechanism- The timing plan shall be reviewed by the team leader with CFT on a weekly basis and Top Management shall review on monthly basis to check the effectiveness of planned activities and prepare MOM for each review.
2.PRODUCT DESIGN AND DEVELOPMENT:
If a company is manufacturing only, then no need for this phase activities.
3. PROCESS DESIGN AND DEVELOPMENT:
Based on the inputs from the customer, a feasibility study & risk assessment shall be carried out by the concerned Development team. In sample development, the following major activities shall be performed by the Development department.
Identification or listing of special characteristics and participate in Specification meeting at customer end and keep evidence of meeting if take part in spec meeting. Special characteristics should be defined on the basis of Fit, Function, Formation, Safety, Appearance & Legal. ( FFFSAL). Special characteristic shall be cascaded in all process documents like Drawing, FMEA, Control Plan and Operation standard.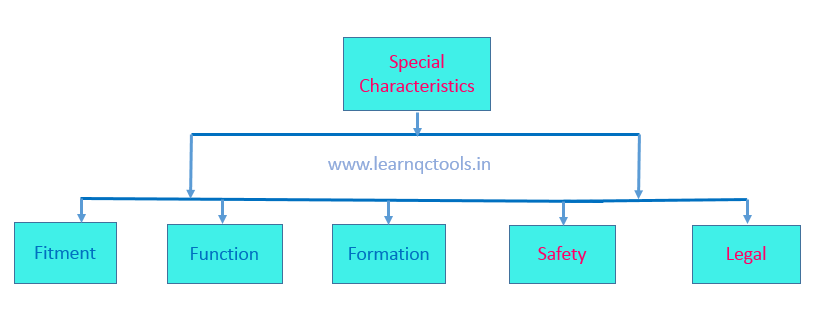 Preparation of process FMEA
Preparation of Proto/ Prelaunch control plan.
Tool development plan or tool receipt from customer
Procurement of new machine, equipment, tooling, fixture, Gauges & Raw material.
Provide training to the concerned person.
Producing T0 Samples & submitting them to customers with the inspection report.
Get approval from customers & feedback.
Implement correction if required.
T1 sample submission along with inspection report.
Get approval from Customer & feedback
Implement correction if required
In case samples are not approved by the customer, continue to submit samples till approval after corrections.
The design & Development head shall also prepare the Tool Development Plan for a sample of the new product at the time of making the Process Flow Diagram. The tooling which is offloaded has to be followed and tracked with the supplier for their progress and timely execution.
The records shall be generated and maintained as per customer-specific requirements (CSR)
The design & development head shall generate monthly information reporting the status of sample development including the status of approval of customer for management review.
Sample development orders are closed after receiving an acceptance report from the customer. In case the samples are not accepted, Development Engineer shall study the feedback report and co-ordinate with other relevant departments and review APQP activities & restart exercises.
4. PRODUCT AND PROCESS VALIDATION :
Carry out the Pilot lot production as per Control Plan by using Production Tooling, Inspection Gauges & Instruments. Prepare pilot lots ( Prepare min 100 parts )
Note Special characteristics definition- Special characteristics are those characteristics that require SPC. Special characteristics critical dimensions will be considered as per the below criteria:
Conduct test if any required
Prepare & finalize process documents:
After customer approval update the following documents if any correction is made.
a. PFMEA review incorporating changes if any
b. Control Plan
c. Operation Standard
d. Work Instruction
e. Process flow diagram
Packing Standard: Finalize suitable packing standard
After pilot lots, In-house SOP shall start from in-house SOP up to three months after SOP start at the customer end, Part will be monitored under initial supply or initial production control as per the Initial Supply procedure.
All required activities, resources like JIG/ Fixture / Tool / Manpower / Working Table / Lighting / Inspection aid/Operation Standard/Control Plan /PFD/PFMEA/WI handover to production in Data Handover Check List and Production Team to be ensured before starting of production for New Part / Change parts.
In case the samples are not accepted, Design & Development head shall study the feedback report and coordinate with other relevant departments and review APQP activities & restart exercises.
5. FEEDBACK,ASSESSMENT AND CORRECTIVE ACTION:
Take feedback from customer end till SOP at customer end. CFT identifies the causes and initiates corrective actions in the PDCA sheet, wherever required to improve reduction in variation and enhance customer satisfaction/service.
Engineering Change Note (ECN):
When ECN received from customer end for a minor change in newly developed component / Existing supplied component or extremely minor change in details related to the component.
Design & Development head checks the feasibility as per design requirements.
Engineering change note request raise to the concerned department.
After doing the needful correction as per ECN, Validate the Process & Product.
Prepare the samples & generate the ECN report & submit a sample to the customer as per APQP Matrix for getting approval & feedback.
In case, if any correction is required by the customer in samples then resubmit the sample after required rectification till customer approval.
After that use the identification tag in 3 lots for ECN part supply.
If any ECN is raised internally for any product level change, approval from customer should be taken.
Disposal criteria of Pre-ECN Parts :
Before ECN parts are dispatched to the customer, get confirmation from the Customer.
T0 & T1 parts to be kept in  Lock & Key trolley/bin, keep only updated parts & scrap the unapproved parts.
For more story about APQP.